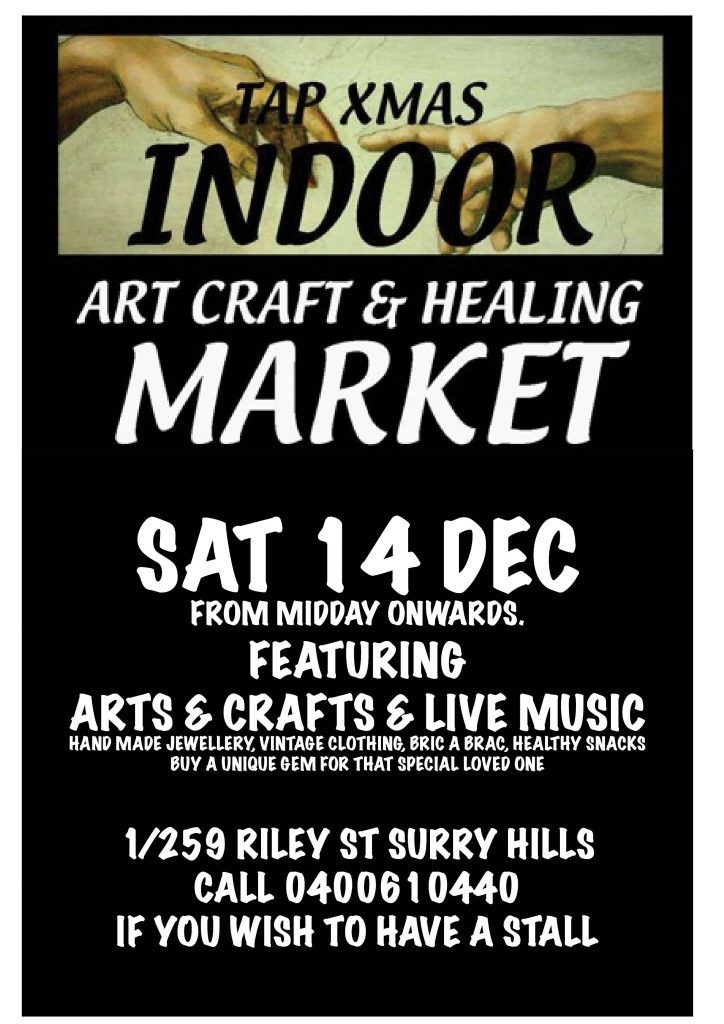 I want to attend this Market  (link to register as public shopper)
I cant believe how fast 2019 has gone. Come and celebrate with us & do your Xmas shopping at the same time. There will be live entertainment, wonderful arts & craft, vintage clothing & jewellery and much more. Call on 0400610440 to book a small table for $25 (or $15 if you bring your own small table). A Ltd number of std trestles avail on first come basis book one trestle for $40.The event will go until late as TAP's end of year celebrations for staff & friends. Please put this in your diary! Register here and attend our Xmas Party on after the market.
Be a Xmas Market Stall Holder – Apply and book below!