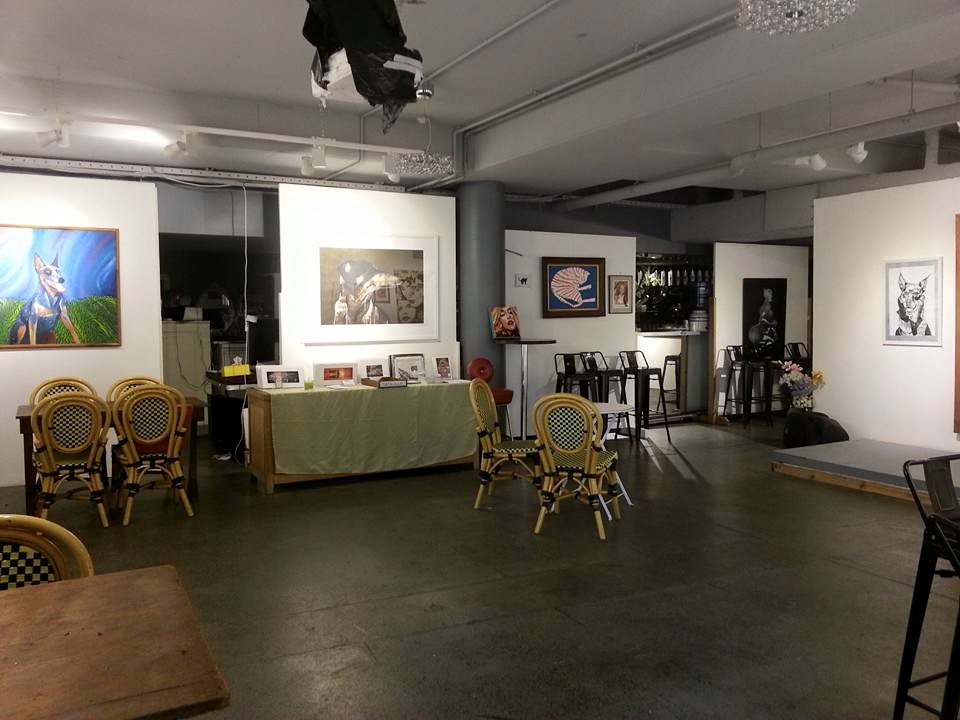 From Cocktail Parties to Business Presentations TAP Gallery is your ideal venue to host your events; centrally located in the vibrant area of Darlinghurst & Surry Hills. The changing display of exhibitions allows the perfect backdrop to inspire your guests.
Functional space & size
TAP Gallery has a fantastic space.
Events that would be perfect at the TAP Gallery
#Hens Parties
#Birthday Parties
#Book Launches
#Film nights
#Special ceremonies
#CD launches
#Cocktail parties
#Christmas parties
#Business promotions
#Seminars
#Art lectures
#Poetry readings
#Dinners with the artist
#Private events
Bathroom facilities
Yes
Accessibility
We are sorry to say we do not have wheel chair access.
Parking
• Parking station at St Margarets complex in Bourke St
• Parking meters outside & surrounds
Directions
Click here to plan your trip.
Catering
Catering service is available onsite and can be arranged upon request.
Venue Availability
Events
From 6pm _12pm
Gallery hours
12 – 6pm (till 10pm) Monday thru Saturday
12 – 6pm Sunday
Additional options
TAP also offer art workshops if you wish to add something truly special to your event.
Contact
Lesley Dimmick
Tap Gallery, 259 Riley Street, Surry Hills 2010
Phone: 040061 0440
Email: info@tapgallery.org.au