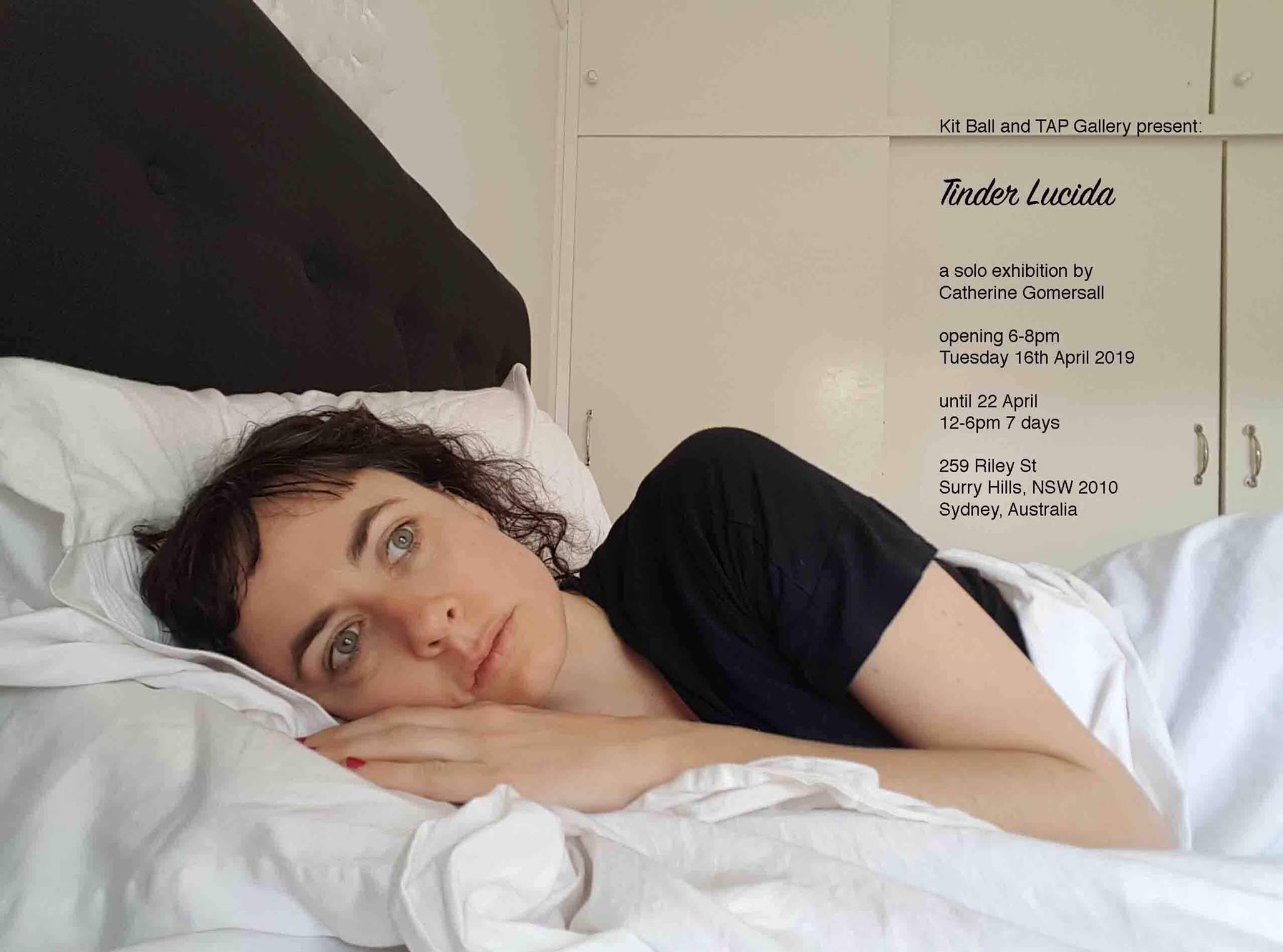 TINDER LUCIDA, the first Sydney exhibition by photographic artist, Catherine Gomersall will run at Tap Gallery from April 15-22.
Official opening celebrations – 6 – 8pm, Tuesday, April 16th.
There will be a live Q&A with the artist moderated by Kit Ball. — with Catherine Gomersall at Tap Gallery Sydney.
Please follow and like us: