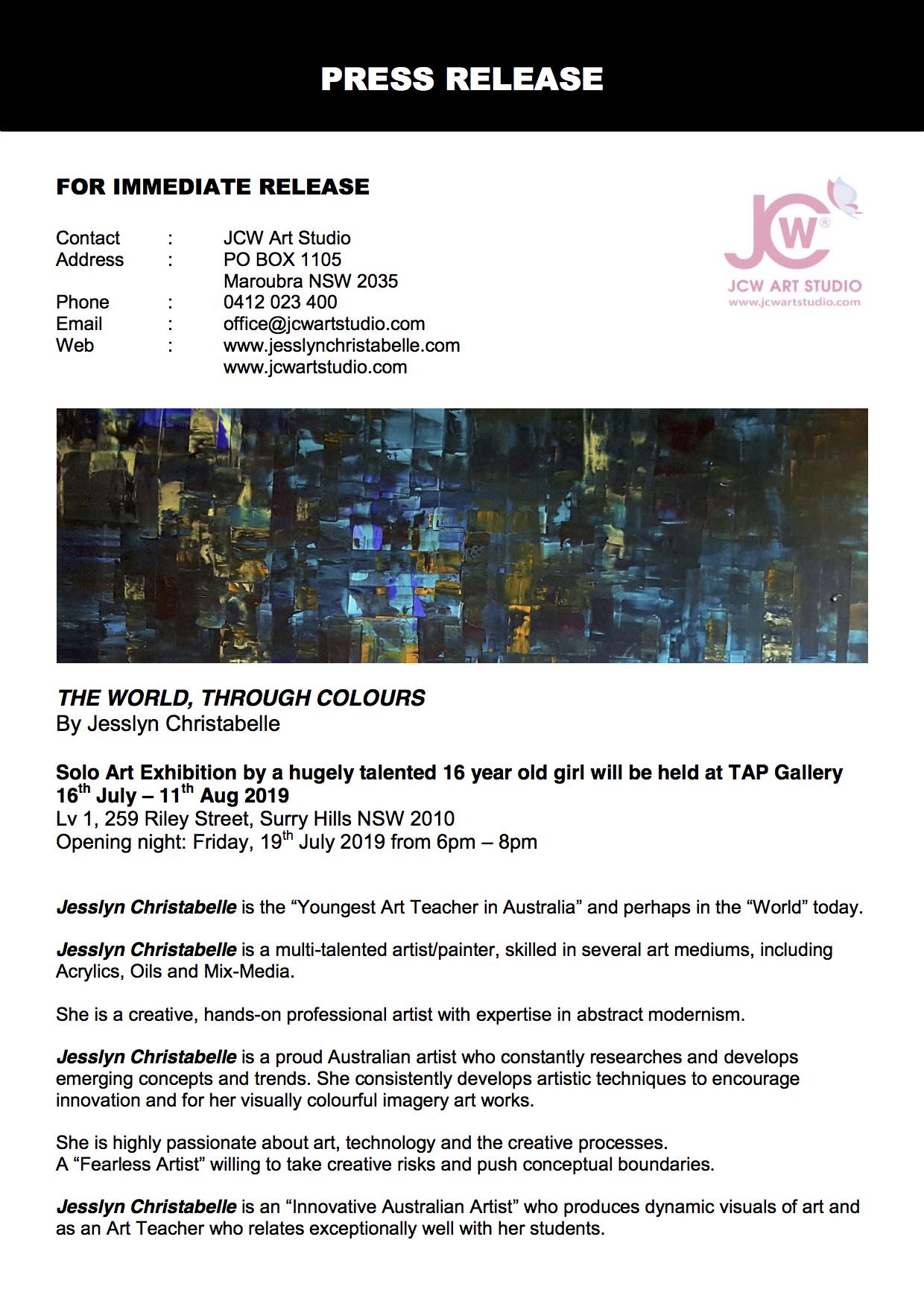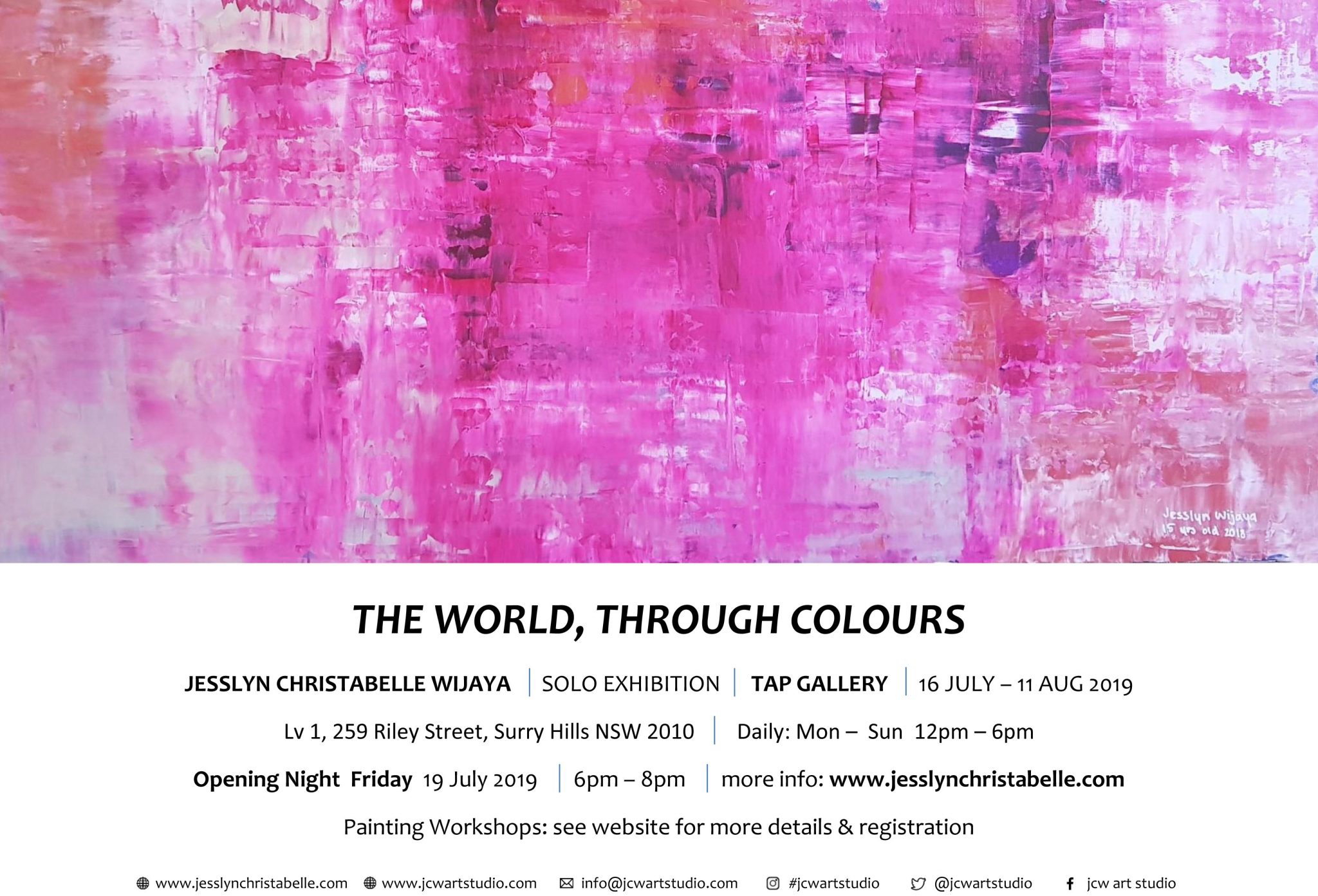 Jesslyn will also run children"s painting workshops during school holiday and Saturdays:
Tuesday,  16 July 2019   1pm – 3pm
Friday,      19 July 2019   1pm – 3pm
Saturday, 20 July 2019   1pm – 3pm
Saturday, 03 August 2019   1pm – 3pm

Please check the website:
WHAT WE BELI

EVE
WE BELIEVE THAT TALENTS AND GIFTS COMES FROM GOD FOR A PURPOSE. THEY ARE LIKE ROUGH DIAMONDS THAT NEEDS TO BE SHARPENED AND POLISHED FOR THEM TO SHINE MORE AND BECOME MORE VALUABLE.

EACH INDIVIDUALS WERE CREATED UNIQUE AND SPECIAL. WE BELIEVE THAT ALL CHILDREN: 
Have the power to learn

Are curious & creative

Can succeed

No two students have exactly the same skills or learning style. That's why we create an environment of learning that is encouraging and positive.
JCW ART STUDIO is a stepping tool to explore and to help increase your hidden talents and gifts in painting to the fullest.