"Country Road" by Lesley Dimmick 80X40cm $600AU
Feature image by B Spry
Welcome to our online art gallery. This new section will enable artists to exhibit their works for sale on the TAP Gallery website and also provide a link to your personal website. We now offer not only exhibition space in both our gallery, plus in our online store for you to also sell your works.
Our website receives over 1000 visitors each week and it is a fantastic way to reach the local and international audience of buyers, and to have your works seen and sold. Store space is unlimited, unlike the walls of our gallery, so you can place as many works up as you wish.
Only $20 per image plus 15% commission when sold. We will also provide a link to your own website for the opportunity to sell more work. All artworks will remain permanently on display until sold or removal request from the artist. Artworks will be displayed in order of being received, newest works near the top of the first gallery page, and oldest works at the bottom of the last gallery page.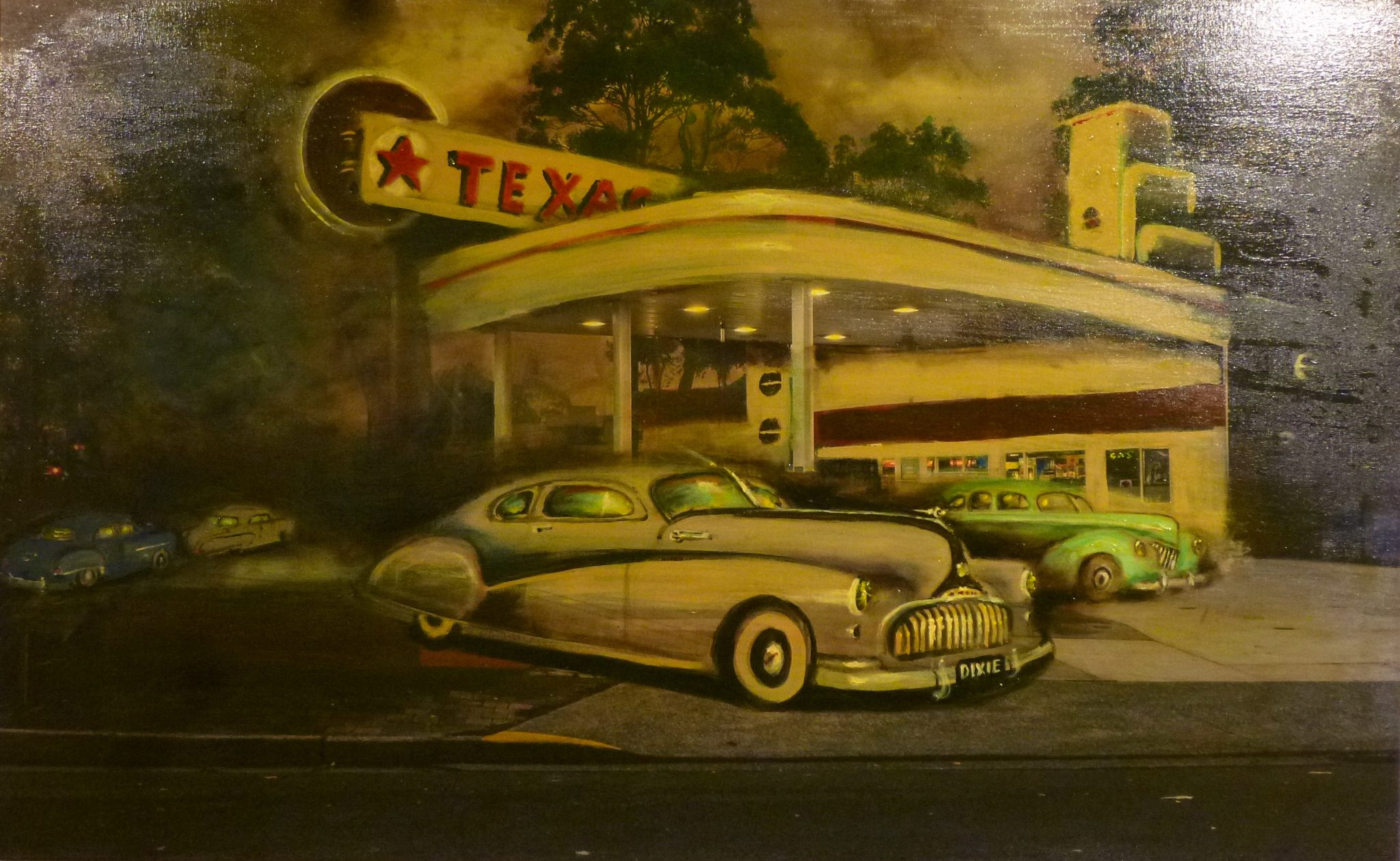 Texaco Garage by Mick Lourandos $1200 .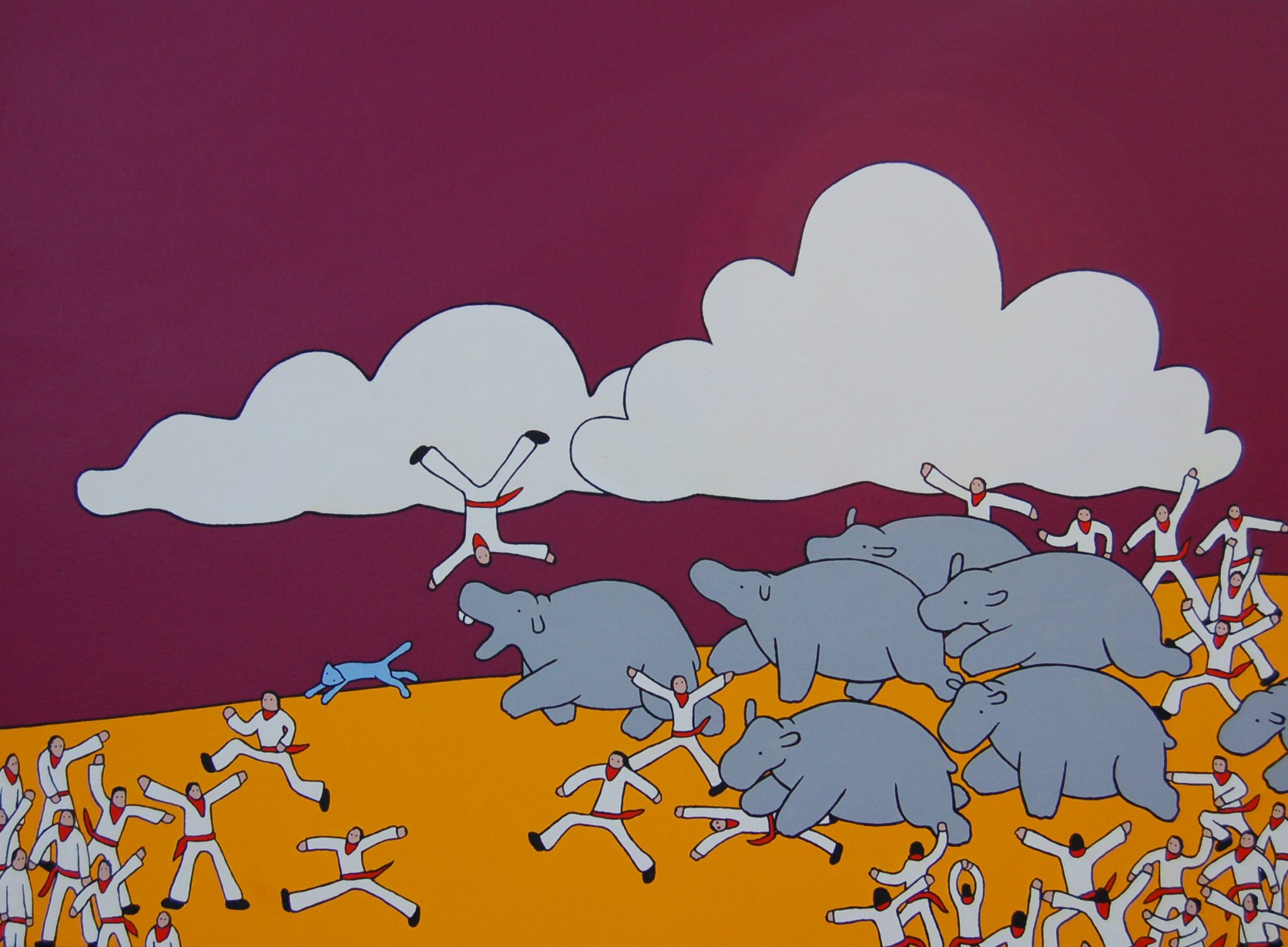 "Running of the Hippos" by Guy Porter
4'x3′ $600
See more of Guys work! Artist's talk tomorrow at 4pm.