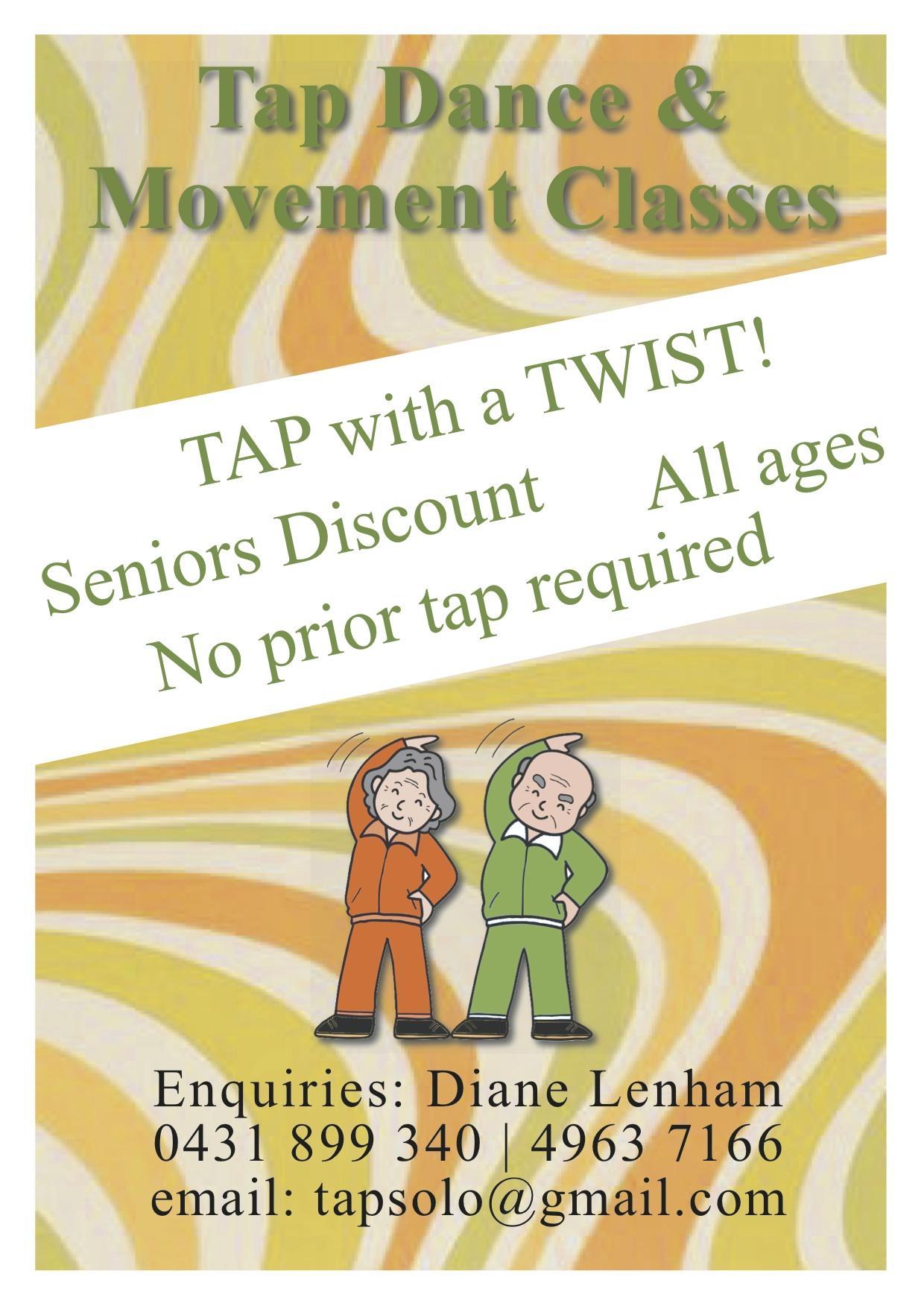 Tap Dance event on Facebook
Tap is like pure escapism connecting the body and mind. Try to think of what to paint whilst tapping and it is just impossible. Learning Tap is an hour of detachment from all other life concerns. It enhances co ordination, proprioceptor's, rhythm, fitness, balance and gives you something to do when at the bus stop or waiting for the kettle to boil." You can go thru the patterns of movement whilst in bed just using visualisation or little movements. U could put a choreography together for the next parade. U could write a rap to go with a rhythm or just turn up every week for the sake of it.
With eternal love and commitment to the process of tap and no judgement in your learning process I invite all to come on board.
Classes will start Saturday mornings 10.30 – 11.30am.  $15 block of 6 classes or $25 casual. 
Call DeeDee : 0431 899 340. for any queries or concerns. Join our meetup group:
Sydney TAP Dance Meetup
This is a group for all ages interested in TAP DANCE & MOVEMENT! Tap is like pure escapism connecting the body and mind. Try to think of what to paint whilst tapping and it is just impossible. Learning Tap is an hour of detachment from all other life concerns. It enhances co ordination, proprioceptor's, rhythm, fitness, balance and gives you something to do when at the bus stop or waiting for the…