Drawing classes
are also available for private groups, corporate & office network functions at other times.
Your private event can be in the evening or the day. Please enquire availability 0400610440
………………………………………………………………


'Models on the Boat' by Lesley Dimmick
The Life Drawing Sketch Club
runs on
Monday nights from 7pm till 10pm.
Every Monday night (even public holidays) $20 every session. (includes a complimentary glass of wine)
 The session runs in 20 minute blocks starting with 2 minute poses and extends then to 5, 10 and 20 minute series.
 TAP Gallery holds group exhibitions showing some of the work being done by the 20 or so artists who turn up regularly.
We also organise excursions such champagne lunch with the model on a harbour ferry (glorious)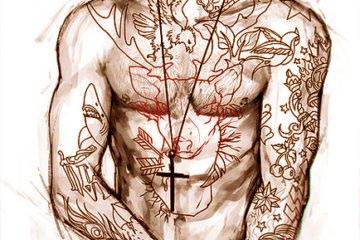 HENS DRAWING THE MALE NUDE:
These are privately booked group events for at least 10 girls.
2hrs, usually Saturday afternoons.
They can be other times depending on availability.
Standard class: $25/head (BRING YOUR OWN ART MATERIALS & CATERING) +$100 for the model
Delux: $45/head includes champas & nibbles on arrival. + $100 for the model. Art materials also supplied.