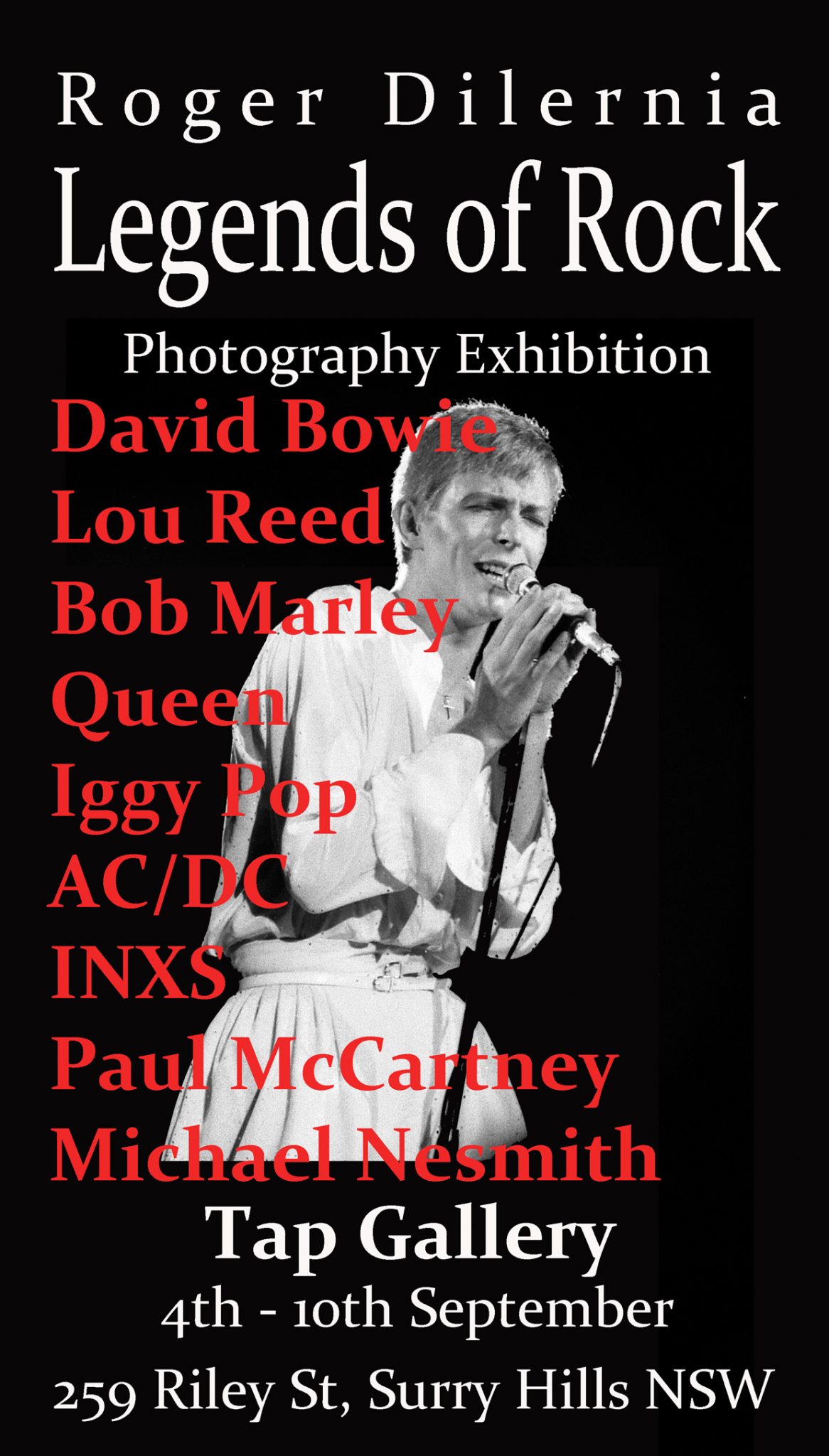 Photographic Exhibition takes us back to the Golden age of Rock
September 4th -10th 2017, Sydney
Rock photographer and co-author of The Beatles Down Under Roger Dilernia is about to show for the first time his unseen colour rock photography from the gold age of rock the 70's.
This is a once in a life time opportunity to see such legends as David Bowie , Lou Reed, Bob Marley & Queen with photos of AC/DC, INXS early in their career. The works include published black and white works and for the first time full colour images that have never been seen.
Dilernia has worked as a photographer and rock historian since 1974, capturing images that have graced many record covers, posters and publications. A pioneer on the 70s punk scene in Australia, Dilernia was also a musician in one of Sydney's first punk bands 'Doris Death', brushing shoulders with artists such as Mick Jagger, Lou Reed, Frank Zappa, and Paul McCartney.
"Why now, after forty years a few months ago I had a major health scare which reminded me that life's short and that my photos needed to be seen. The moments of rock n roll History I've been lucky enough to capture deserve a wider audience than my friends and family"
Roger Rock Legends exhibition will be running from the 4th of September till the tenth at The Tap Gallery 259 Riley St Surry Hill.
Roger Dilernia can be contacted at Waterloo Pictures
Mobile: 0420 582 469
Email: waterloopicturesnsw@gmail.com