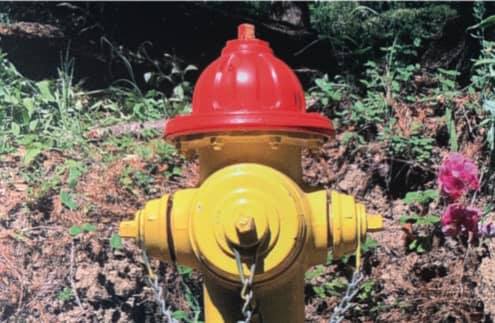 Solo Exhibition by Debbie Nankervis
Join us for opening drinks Tuesday October 1st in The White Room for the hottest event this side of El Niño, celebrating the Golden Anniversary of Sister Cities Sydney and San Francisco.
As we begin the second half of the century of this liaison between the two cities, we are reminded of the relationship that exists between sisters that is forged over time, the sacrifices that are made, and the bonds that keep them working together as a team, despite distances that keep them apart.
The sisterhood was never more discernible than when the Suffragettes fought for women's rights more than a hundred years ago. It is vital we acknowledge their achievements, and not let their hard work fall by the wayside into complacency and acceptance.
The images of fire hydrants in this exhibition represent strength of character from the ground up, working individually towards a common goal of safety, solidarity, and selfless service. Although visually different on both sides of the Pacific, they still value respect and equal rights.
It is important to remember the courage firefighters face and the risks they take to save lives and protect property.
SFFD – "A work environment that values health, wellness, cultural diversity and is free of harassment and discrimination".
NSWFR – "ORTA RECENS QUAM PURA NITES – Newly Risen, How Brightly We Shine"
Limited edition ultra gloss aluminium metal prints available from Print2Metal, and/or digital prints on high quality archival paper from Sun Studios.