Announcing the first class – painting from the nude Sunday 6th August 12-5pm.
$45/ person. Late lunch provided. Easels & boards supplied. Canvas & acrylic paint also supplied.
If you wish to use oils bring your own. No Turps allowed (it is toxic). Use baby oil to clean brushes.
Please send us your preferred contacts and preferred class time by clicking the poster below.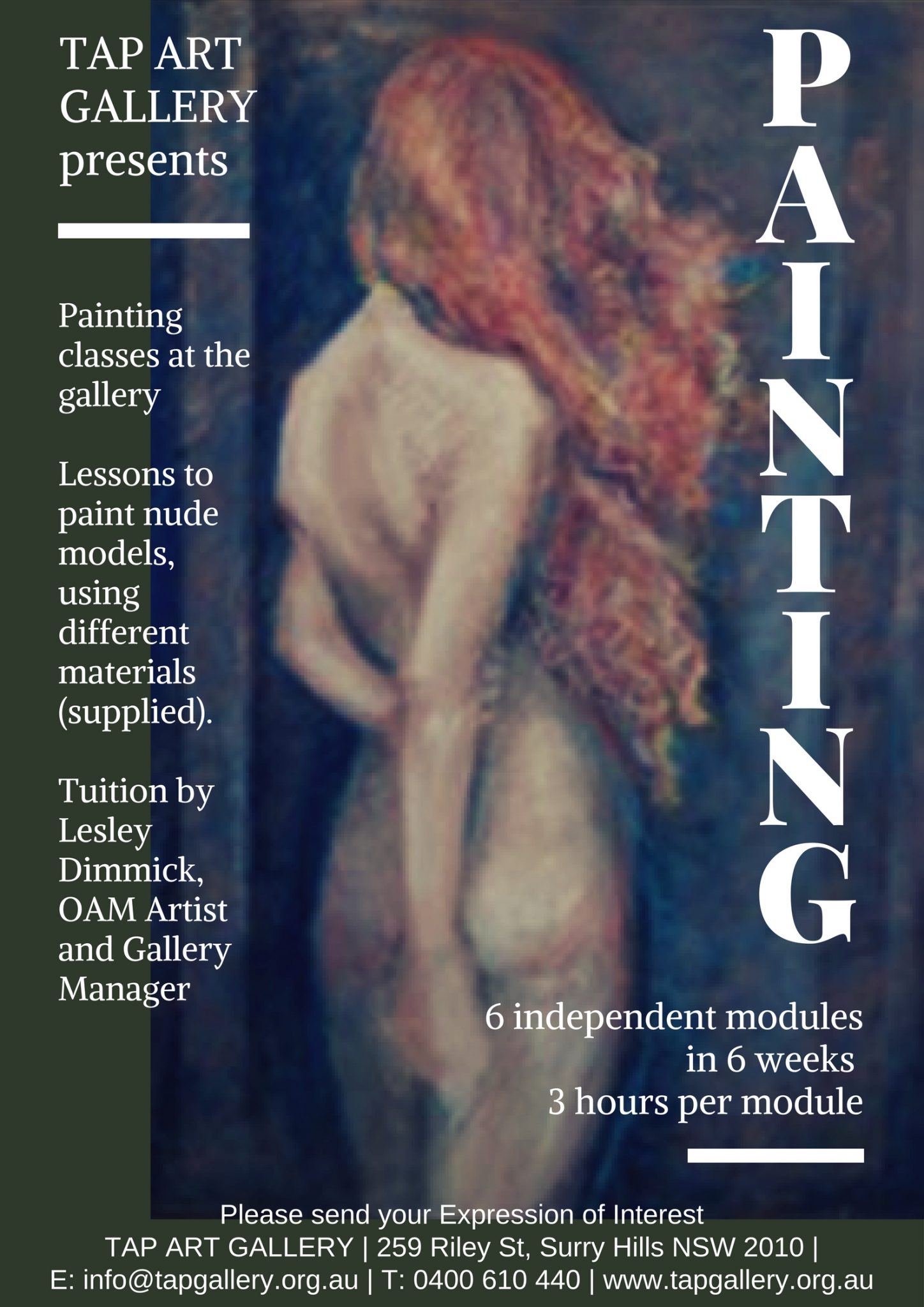 (Click on the picture to email us your EOI)
Please follow and like us: