Meet the artists in the Salon Group Show
All friends & art appreciators 4pm.
Prize for best head dress (hat ,wig, horns?)
You will be surprised with some very special guest to entertain you plus Lesley will be cooking her famous pies for afternoon tea!
Always great company at TAP – maybe meet a new love, affiliation or friendship. Always unforgettable!
See you next Saturday Yaa'll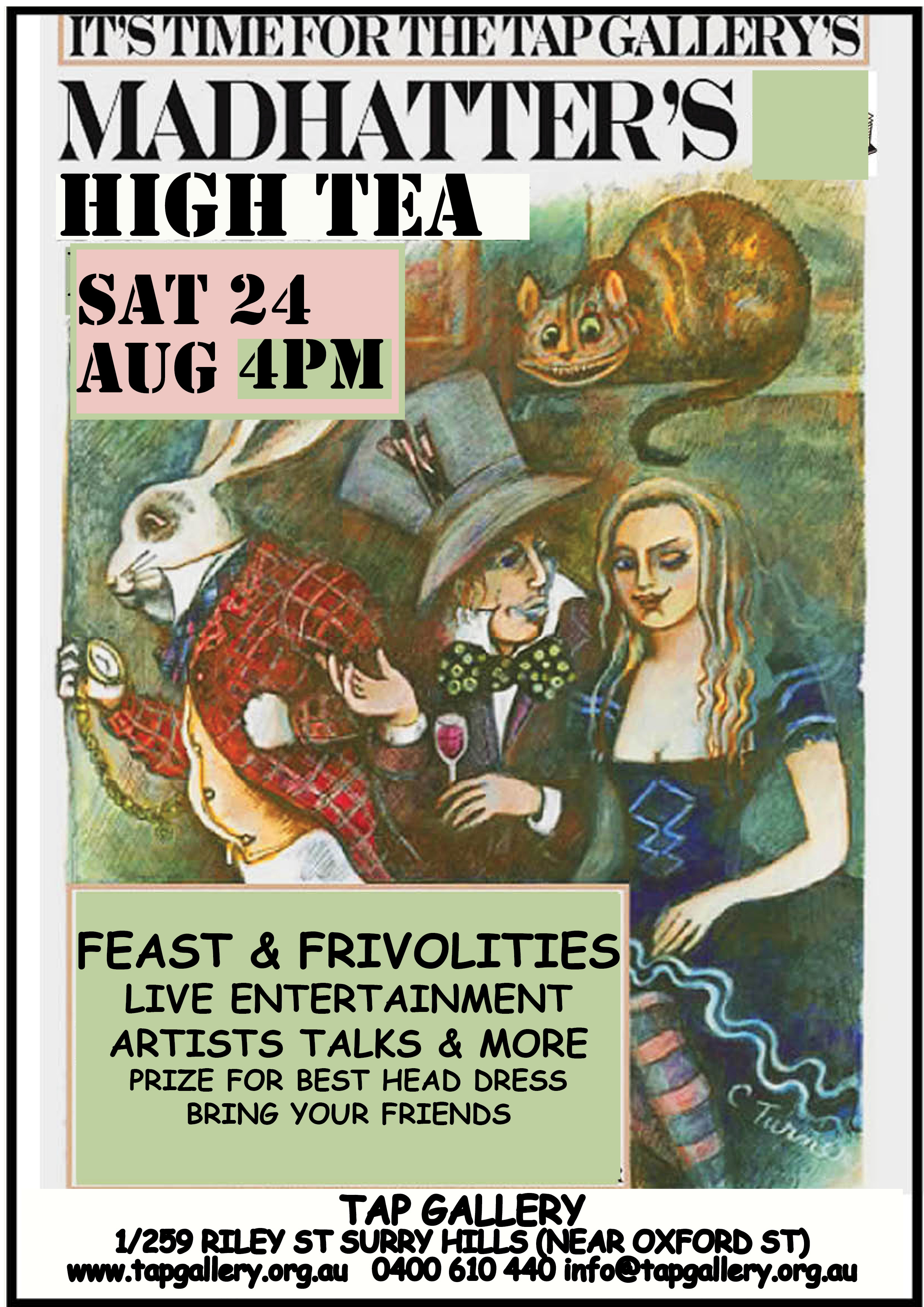 MA