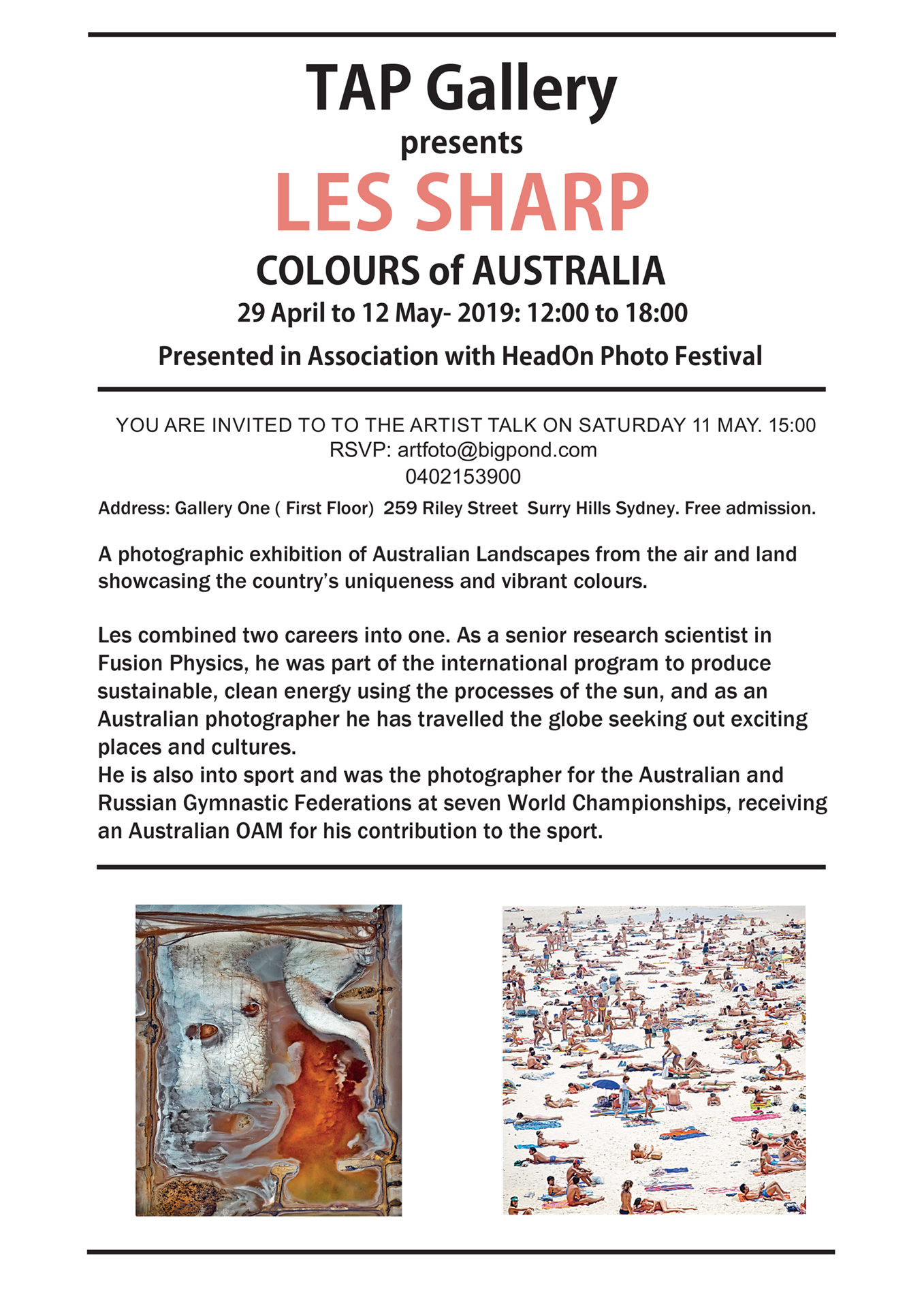 EXHIBITION DESCRIPTION:
From the air the land transforms. Below the country radiates fiery red brown colour that is the symbol of this outback land. Framing the country is a thin white ribbon of pristine sand surrounded by turquoise blue of coastal sea.
The images are are limited edition photographic prints mounted but unframed on 1080mm x 800mm Gatorboard and are for sale.
LES SHARP:
I am a retired physicist who has photographed all my life, interweaving with my scientific career of 40 years. Combine this with the excitement of travel and the world becomes an amazing place, providing opportunity across the photographic genre. Over the last few years i have moved away from trying to realistically capture the moment & moved towards abstraction and storytelling to increase the emotional content.