Calling for Submissions –
Art Prize Presentations – Saturday 7 March 3pm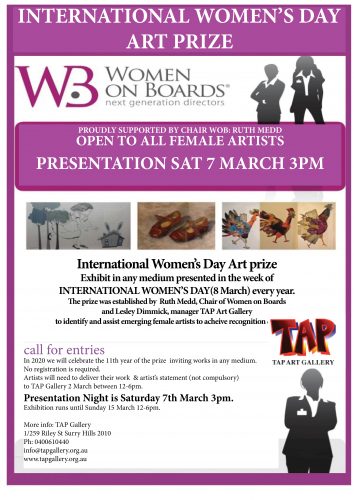 Judging will be Ms Crawford, curator of Robin Gibson Gallery.
There will be a  Presentation by  MAUREEN REYNOLDS (of Mor-Mor Mungo  Mutthi-Mutthi Creations), an Aboriginal Mutthi-Mutthi elder born in Balranald, Western New South Wales, Australia.  Maureen is currently Advisory to the World Heritage Committee and also Aboriginal Advisory to the Minister and Cabinet.
Her art is her spiritual link to her Mungo Mutthi-Mutthi Sacred Lady of the Lake, which dates back beyond 30,000 years.  This link inspires her to create spiritual drawings, paintings and stories that show her Spiritual Ancestors who lived in Love, Peace and Harmony for over 40,000 years.