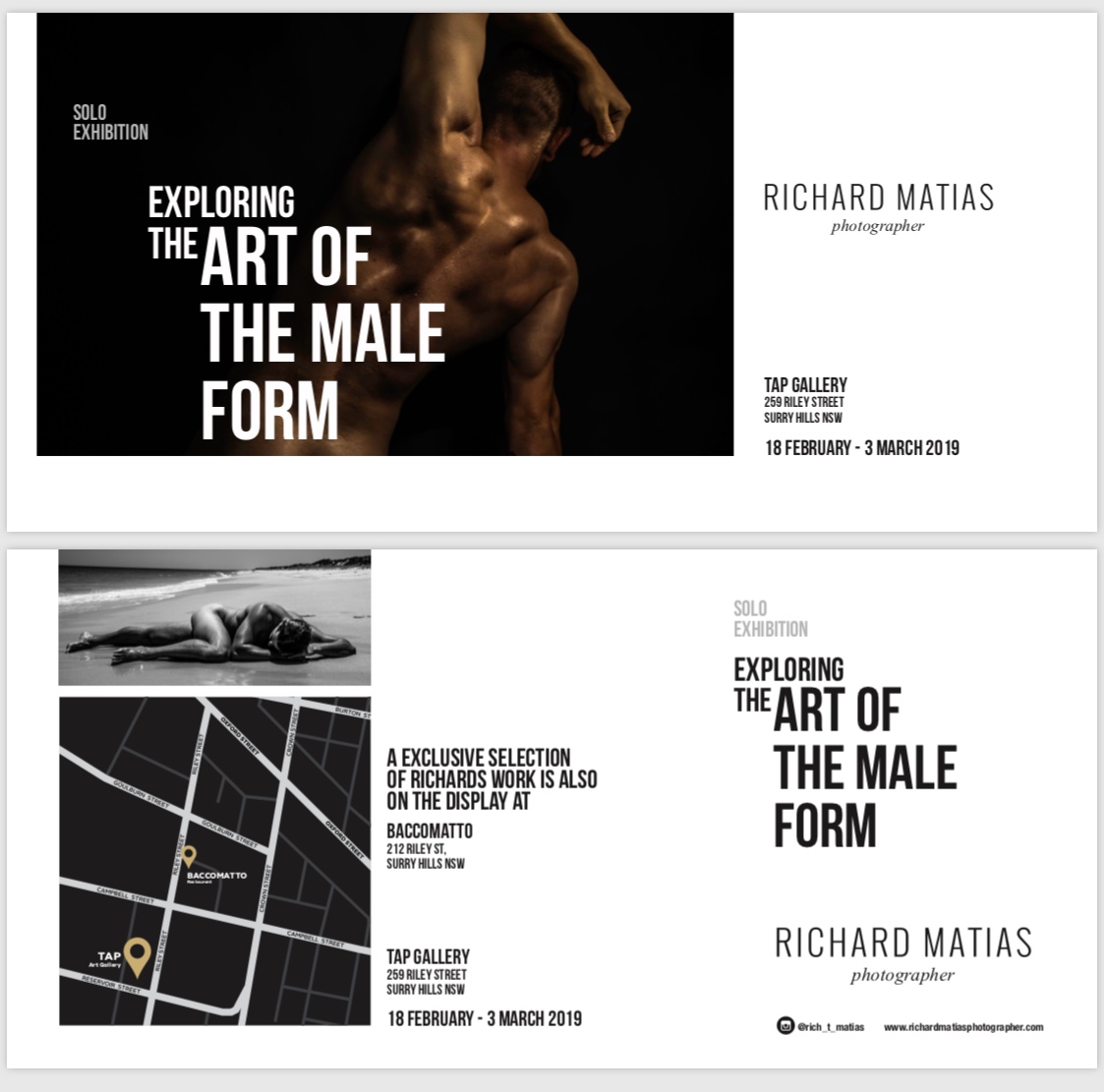 Richard Matias is a Perth based photographer whose artistic interest is the male form.  Richard's work is all about undermining the taboos surrounding masculinity, sexual identity and nudity.
"I want to capture the natural beauty of my models. Many of them do not realise how truly beautiful they are. Neither do they realise how transient that beauty is. The challenge is to capture that one look, that brief insight, before it is lost forever."
Richard will also be signing copies of his book "Liberated" which has already raised more than $30,000 for the WA AIDS Council's Freedom Centre for LGBTQI youth.
Website:  richardmatiasphotographer.com, Instagram @rich_t_matias