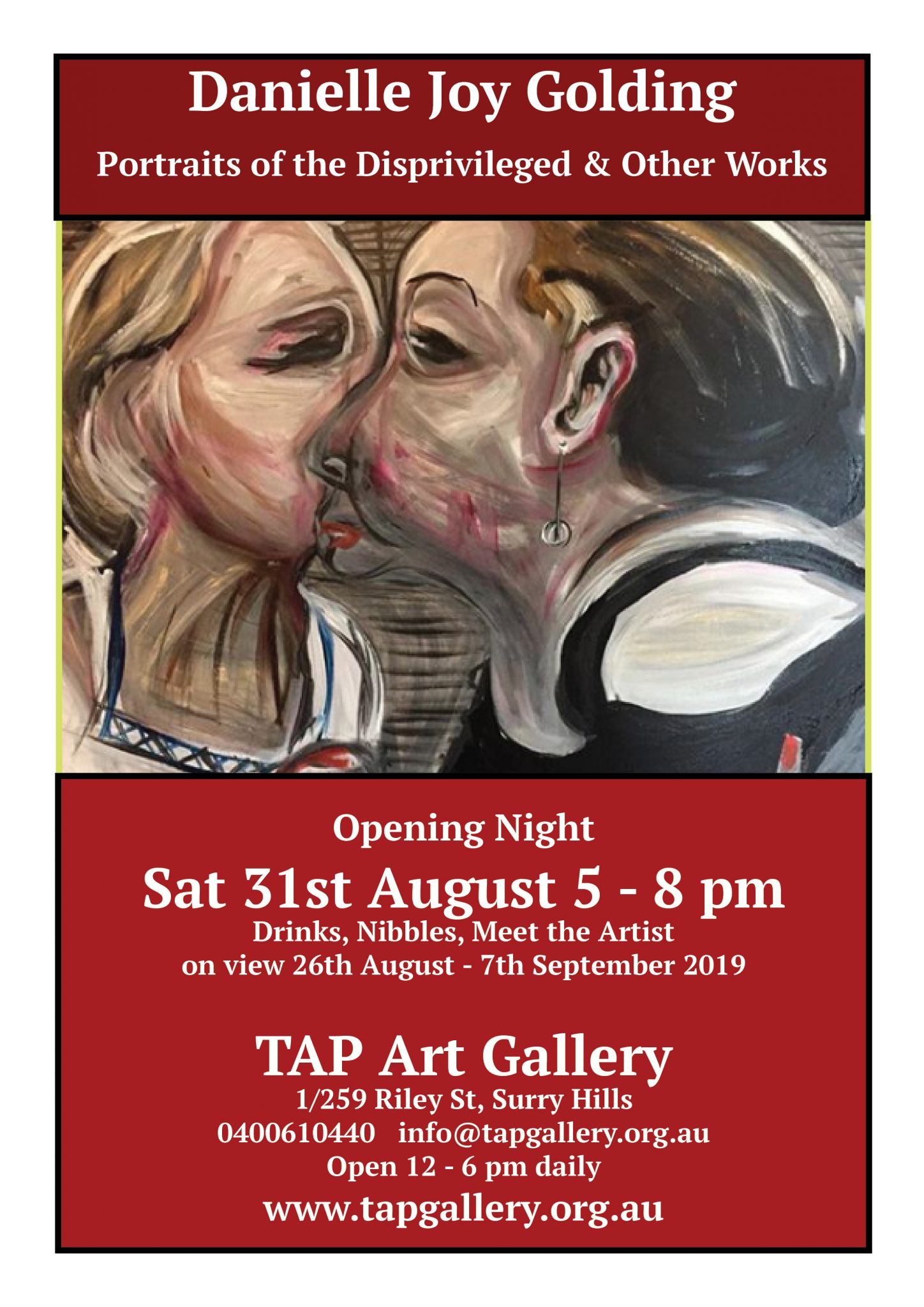 Don't miss Danielle's wonderful exhibition showing from 26th August to 7th September 2019
Come to her Opening Night Saturday 31st August 5 – 8 pm.
Danielle paints what she sees, what she allows herself to see, and presents it, as Art, hoping for it to fit into the scheme of things.  This group of works come from a long period of observation, of the dual innocence of the disprivileged, with hopefully some recognition for them as people behind this.    She says she tends to hide the feeling of  modern day existence,  but how we develop is what we present,  and what is around that corner?  What is the next artistic direction?  Her  offer is to donate to the Arts cause, maybe she is correctly identified as belonging to Outsider Art as a category?   She wants you to enjoy her presentation of works which has been produced over the years from an ongoing procedure,  sharing knowledge as she works and mixes with these people illustrated in her artwork gaining inspiration from them and celebrating creativity itself as she daydreams. 

See her works on her website.