Jordanian  painter Rafat  Yacoub
creates dramatic paintings that are nocturnal visions of newly life style  and novelty. His colours and haunting signature style are reminiscent of that in Absence of reality art exhibition.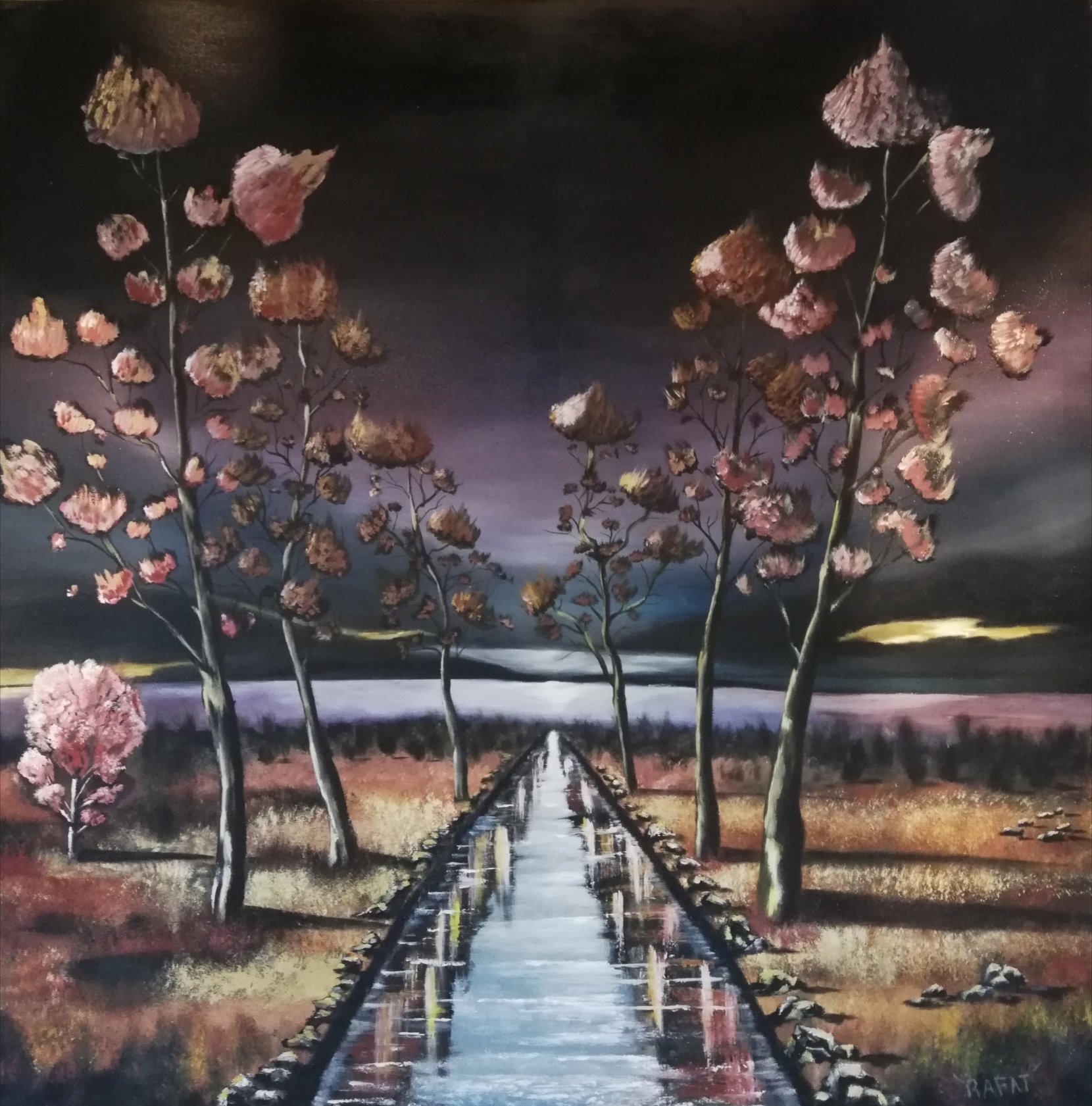 Artist Statement
Rafat Yacoub,
was born in Libya and grown in Jordan, lived between Australia and UAE. working in Finance field .
My Arts Journey started since years ago when I tried to paint my portrait, the result was amazing in pencil carbon. Years later my talent developed to be fine artist.
day after day my art works matured to be colourful using Oil, Acrylic colours and sometimes charcoal Technic.
Some of my arts is easy to understand the hidden meaning, some were kept to your imagination.
I have three shred exhibitions were performed in Abu Dhabi, the impact was so amazed .
Some of my arts were presented in Sydney, London, Hamburg, Geneva, Amman, Manila, Bangkok and Dubai.
"As an Artist, I work hard to create arts that speak to others about the beauty that I exist".
Rafat Yacoub
Please follow and like us: